The 2022 Subaru Love Promise Customer and Community Commitment Award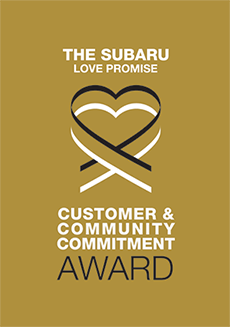 We've been nationally recognized for our dedication to our customers, our community, and the Subaru Love Promise.
We're honored to receive the 2022 Subaru Love Promise Customer and Community Commitment Award. This award nationally recognizes elite Subaru retailers who provide an exceptional customer experience at every interaction with Subaru. These retailers have also demonstrated an outstanding commitment to supporting passions and causes in their local communities in important areas such as the environment, community, health, education, and pets.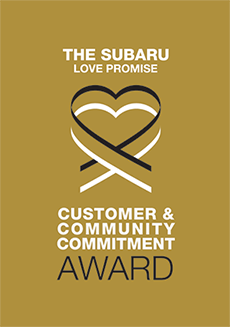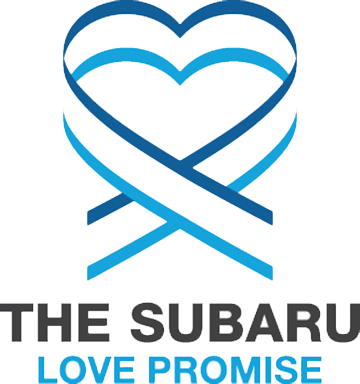 What is the Subaru Love Promise?
Subaru and our retailers believe in making the world a better place and the Subaru Love Promise is our vision of respecting all people. This is our commitment to show love and respect to our customers and to work to make a positive impact in the world.
How is CMA's Colonial Subaru dedicated locally to the Love Promise?
Our Love Promise can be seen in various partnerships with local charities and non-profits. We're grateful for the opportunity, not only to be a part of our community, but to serve it as well. Carter Myers Automotive is committed to giving back to the wonderful communities that have been a part of our company for the past 90 years. Colonial Subaru is a new member of the CMA family and we look forward to working with the community and non-profits for many years to come!
Prince George Animal Shelter
NADA Charitable Foundation, Boy Scounts of America
Central Virginia Food Bank - FeedMore
Love Promise Stories from CMA's Colonial Subaru
Subaru and CMA's Colonial Subaru believe in making a positive impact on the communities in which we live and work. We uphold that belief through our Love Promise Community Commitment. Every month, we select inspiring stories from customers and partners from around our area who strive to support our collective commitment and feature them here
Mary's Playground - Karen Z
Thank you to CMA's Colonial Subaru for your support of the Make-A-Wish mission! Together, we are able to grant life-changing wishes like Mary's, throughout Virginia! Mary, a 10 year old from Palmyra, Virginia is currently battling a critical illness, loves to play outdoors. While the past year has brought challenges and isolation, Mary's wish to have a backyard playground, delivered so much love and happiness to Mary and her family - during a time when needed most! "Mary is enjoying the playground and we definitely are grateful for it for her", Julia, Mary's mom said. These pictures easily capture the true love and enjoyment that Mary and her entire family are experiencing together! They are creating memories that will be cherished forever. This is your support in action. You make wishes like Mary's come true. May you feel the love from Mary's family and all of our wish families, today and every day! We are so grateful for you!

---
Subaru and CARES Give Supplies to the Homeless - Shaskia W
CMA's Colonial Subaru donated 50 care packages to CARES Shelter. We were able to supply 50 homeless community members with necessities they would not normally have access to. They were very thankful to have things that most of us take for granted. Toothbrush, toothpaste, comb, wipes, chapstick, and deodorant. This is not the first time that Colonial Subaru has donated to our shelter. They continue to give back to the communities surrounding their dealership. Together we can make a difference.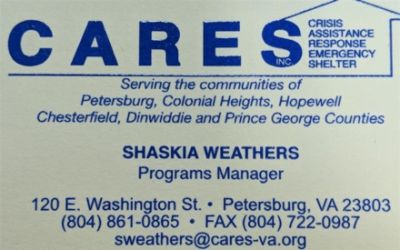 ---
New Subaru Ascent Purchase - Sarah T
We had the absolute best experience while purchasing our new Subaru Ascent. Johanna was our salesperson and she was incredible. Her efficiency, quick replies, willingness to help, and adapt to our needs were top notch. Floyd did an amazing job walking us through the features of our new vehicle, well passed closing time. We could not be happier with our new car or our time at CMA's Colonial Subaru. I highly recommend them if you're looking for a new car!
---
National Puppy Day Wish - Karen Z
Make-A-Wish Greater Virginia celebrated National Puppy Day last week. On National Puppy Day, we made a surprise delivery to an incredible 12-year-old girl named Chloe: her new four-legged best friend, Finn! Chloe has been undergoing cancer treatment, and has seen multiple therapy dogs at the hospital, which helped her decide her wish was to have a puppy named Finn! She was totally shocked to come out of her house this morning to see a celebration set up on her front lawn, and she screamed out of excitement when she saw him. She has an especially tough treatment ahead of her, and Finn, who is quite the snuggler, will be an amazing comfort and friend to her now and for years to come. "I don't know what to do, I feel so happy right now!" Chloe shared. "This is the best day of my life!" We know that life-changing wishes would not be possible without amazing corporate partners like CMA's Colonial Subaru! Together, we have the power to inspire hope, sustain strength, and bring joy to our wish children and families by making their wish a reality. Thank you - we are so grateful!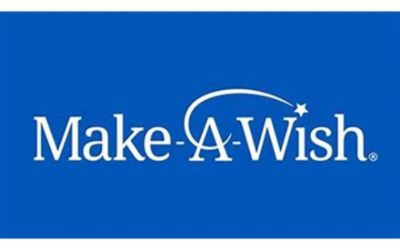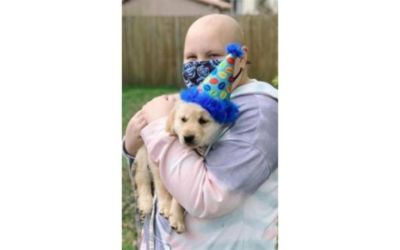 ---
High Praise for CMA's Colonial Subaru Service - Irwin F
1) "Haley in the service department greeted me with a pleasant smile and great attitude. She listened closely to what I was trying to accomplish with my vehicle. She was courteous and helpful throughout the entire visit. I wish all customer service people were as kind and considerate as Haley. They also, have an excellent and knowledgeable mechanical staff. I LOVE my Subaru!!! I would HIGHLY RECOMMEND BUYING a Forrester SPORT!!" 2) "Went in for a simple inspection and was told I had bad U-joint. Something I already knew but ignored for over a month. They quoted me for a replacement and I gladly accepted. They were quick in replacing both front and rear U-joints and the price was more than fair. Friendly and great staff and now my H3 drives like a champ!!!" 3) "I purchased an Outback today, and once again it has been an extremely positive and pleasant experience all around. The dealership is accommodating and helpful, and want to ensure that as a customer that you are happy with your purchase. This has been the case over the years as I have purchased other vehicles here as well as taken family members to do the same. I trust this dealership to treat me well and to be honest about everything. This is a big deal to me and they certainly step up to the plate! Almost a year has gone by and still loving my Outback. The employees at this dealership are awesome! They are just a genuinely nice group of people. They are helpful and responsive. Again, just a very nice group of people."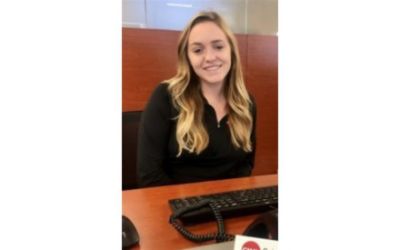 ---
CMA's Colonial Subaru has Outstanding Service - Daniel C
This correspondence is to inform you of the exemplary service we received from CMA's Colonial Subaru 3.5 years ago, and the same outstanding treatment continued with our new lease last week of the 2021 Outback XT Touring. It commenced with the home delivery of the contract by Kirk Able, the delivery of the new 2021 by Floyd Hayes and the professionalism exhibited by your General Manager, Tim Cosgrove. We do not want to be verbose in this communication but these gentlemen are a true asset to the dealership. They ameliorate the buying process to the zenith. We would certainly without reservation recommend CMA's Colonial Subaru to our contemporaries. We look forward with anticipation to meeting your staff and especially Karma!! Respectfully submitted, Daniel Cameron Geneviève Dickerson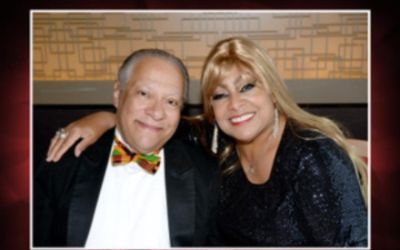 ---
Make-A-Wish GVA and CMA's Colonial Subaru Parade - Karen Z
Overview: We recently granted 16-year-old Eliza's wish to have a gaming computer. Eliza, who has cystic fibrosis, has developed a huge passion for gaming in the past year as a way to safely connect with her friends, and she is so excited to have a setup that will make her gaming experience even better! We reached out to our friends at CMA's Colonial Subaru to see if they could help make Eliza's wish extra special, and they jumped right in! We worked with their team to organize a car parade, and they went the extra mile. Each car was intricately decorated in a theme based on Eliza's favorite things, and each car dropped off a small gift attached to a balloon, just for Eliza. It was an amazing day that Eliza, her family and everyone present won't soon forget! Please find some of the news links below to enjoy and share. The first video link captures Eliza and her mom expressing how meaningful the day was. Their emotions truly reinforce the impact of a wish! News Story: A 15-year-old Chester girl was treated to a car parade and surprise gifts thanks to Make-A-Wish Greater Virginia. Eliza, who is battling cystic fibrosis, is an avid gamer and uses it as a safe outlet to connect with others and have fun during the pandemic. For her wish, the teen wished for a new gaming computer. "You know it's really hard because all the hospital visits and all the things I've gone through. But being here today is just really helpful," said Eliza. Eliza's wish was granted thanks to support from CMA's Colonial Subaru through their annual Subaru Share the Love Event. While wishes may look a little different due to the pandemic, Make-A-Wish Greater Virginia is still working to safely create life-changing wishes for children battling critical illnesses. For Eliza, that meant a car parade in front of her Chester home. CMA's Colonial Subaru led the parade, with each car dropping off a small surprise gift for Eliza. "Shocked, overwhelmed, just really happy that this could happen," Eliza added. "It's amazing that you guys took all the time to do that with the parade and create all this beautiful art work and learn about her interests and likes, just overwhelmed with the generosity... it's just a beautiful gift and we're so thankful," said Eliza's mother, Joanna McVicker, through tears. https://www.wric.com/community/positively-richmond/wish-granted-for-chester-teen-battling-cystic-fibrosis/ Chester teen gets parade, gaming computer thanks to Make-A-Wish (wtvr.com)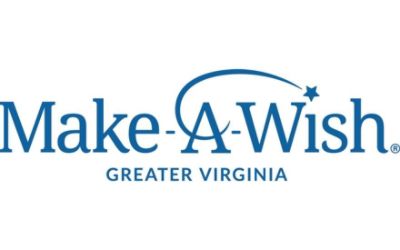 ---
CMA's Colonial Subaru Shows Exceptional Service - Nancy R
Recently my husband and I purchased our second Subaru Forester. We had first visited the Pence dealership on Midlothian due to its proximity to our home. We quickly realized no one knows the Forester like Floyd Hayes, who sold us our first Forester in 2013. Though we realized he was no longer in sales, we contacted him at CMA regarding info on the 2020 Forester. He, as always, was enthusiastic and so helpful in guiding us through the process of evaluating the 2020. Needless to say, we purchased our second Subaru with his guidance through the process. Not only did he give thorough instructions on our car the day it arrived but continued to be responsive to our subsequent calls with questions related to technology of our vehicle. Three months following our purchase, we returned for a follow-up tutorial with Floyd who remained patient and informative with these two "old folks." Now, four months after our purchase, I will accompany my sister and brother-in-law to your dealership to meet with Floyd as they are perspective new customers having bought their first Forester in Roanoke. My husband and I appreciate the professional way in which we were treated at your dealership by all who were involved in our purchase. I strongly recommend CMA's Colonial Subaru.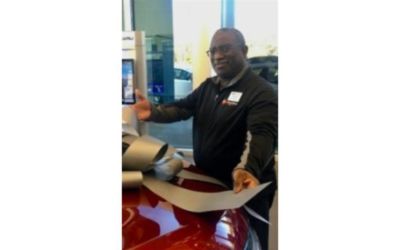 ---
CMA's Colonial Subaru helps 46 Pets find homes - Caitlin S
CMA's Colonial Subaru normally has an adoption event in their store during the month of October for the Subaru Loves Pets Event. They were unable to have the onsite event this year due to the current pandemic. However, they did host a virtual event along with Prince George County Animal Shelter the entire month of October. They were able to find 46 pets forever homes and a grant from Subaru and SPCA covered all of the adoption fees. It was a fantastic way to bring pets and people together in a safe way within our community.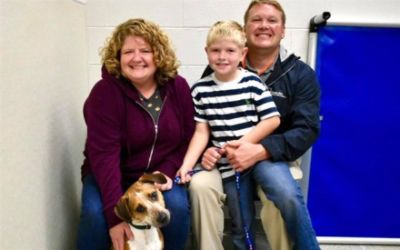 ---
Make a Wish and CMA's Colonial Subaru - Valerie G
Elisa is a 15 yr old that has been living with cystic fibrosis all her life. Make a Wish was able to grant Eliza's wish to have a gaming computer, chair, and desk delivered to her home in Chester, VA. CMA's Colonial Subaru was able to make this wish extra special for Eliza. A parade of 10 new Subaru's decorated in Eliza's favorite things went by to see her and her family on her special day. A personalized gift was given to Eliza out of every vehicle. It was a fantastic way for the community to come together for a wonderful family.
---