Subaru's First All-Electric Vehicle: The Solterra SUV

Over the past several years, electric cars have dramatically risen in popularity. There are several reasons for this. For one, electric cars offer a great option for drivers who are passionate about environmental stewardship since these vehicles run emissions-free. Additionally, going all-electric helps you save money, as you'll no longer need to make routine stops at the gas pump. Finally, today's electric cars are truly masterpieces of automotive design. From safety features to cabin comforts, modern EVs can compete with any of their more traditional counterparts.
Subaru has stepped into the EV space in a big way, and we couldn't be more thrilled. If you've been curious about electric cars for sale in Chester, VA, we invite you to learn more about the latest great development from Subaru.
Explore the Subaru Solterra
We're happy to introduce the all-new, all-electric Subaru Solterra. Its name combines the Latin words for sun and earth, and indeed, this all-electric vehicle is made with sustainability in mind. It's also built on Subaru's proprietary e-Subaru Global Platform, a new kind of all-electric vehicle architecture.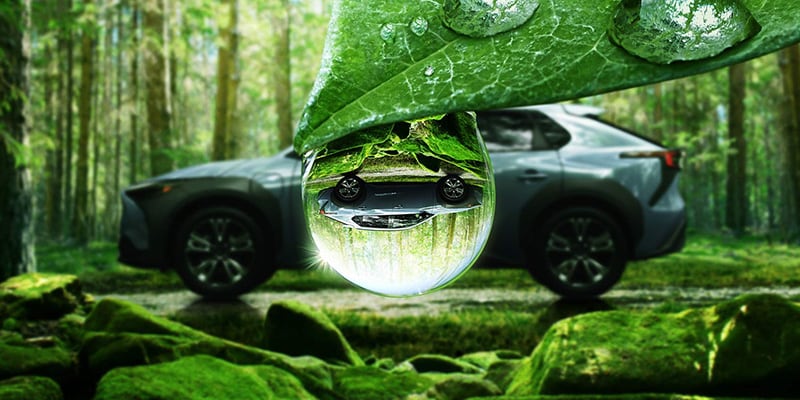 Pre-Order Now
It also happens to be yet another great example of Subaru's top-notch work in the SUV space. The Solterra offers robust all-weather, all-road performance with its standard symmetrical all-wheel drive system and plentiful ground clearance. The Solterra is not only adventure-ready, it's also the most technologically advanced Subaru yet, filled with all the modern amenities and comforts drivers expect from Subaru vehicles.
It's Subaru's first all-electric vehicle, but it comes with the company's traditionally high standards of comfort, safety, reliability, and performance. The Subaru Solterra comes out in early 2022, and when it does, we'll be happy to take you out for a test drive. In the meantime, feel free to contact us with any specific questions about the Subaru Solterra, or about other electric cars for sale in Chester, VA.
Learn More About Electric Cars in Chester, VA
CMA's Colonial Subaru is your one-stop shop for all the latest Subaru innovations, plus a generous inventory of used cars. No matter what you're looking for, we'd love to answer your questions, show you around, and to take you out for a test drive.
To schedule a test drive with us, contact our Chester, VA Subaru dealership or visit us at your next opportunity.
CMA's Colonial Subaru

2122 Ruffin Mill Road
South Chesterfield, VA 23834