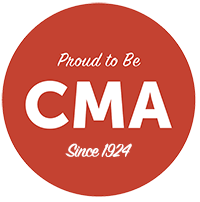 CMA's Colonial Subaru, established in 2016, is a proud part of Carter Myers Automotive (CMA), a fourth generation family and employee-owned business serving Richmond, VA since 1924. We are located on Interstate 95, a quick drive south from Richmond and north from Petersburg, Colonial Heights and Fort Lee. We are next to 3 other CMA dealerships, creating a unique "auto mall" type destination and have an extensive Wholesale Parts Delivery network. CMA now has 5 stores in the Richmond area, 1 in Williamsburg, 3 in Charlottesville, 1 in Woodstock, 1 in Winchester, and 5 in Staunton, VA. CMA represents 17 new car franchises with more than 3000 quality new & used vehicles in stock.
OUR FAMILY HISTORY
Carter Myers Automotive (CMA) originated in 1902 as Stockdell-Myers Hardware Store, located in downtown Petersburg, Virginia. The first cars came in kits which the hardware store would assemble and sell from the storefront. After the development of the assembly line, the hardware store was liquidated and reincorporated in 1924 as Petersburg Motor Company, Inc. by H. Carter Myers. His son, H. Carter Myers, Jr., eventually joined the business and with the help of his aunt, Elizabeth Myers, kept it going throughout the Great Depression and World War II.
H. Carter Myers III, grandson of the founder, joined the company after graduating from the University of Virginia's McIntire School of Commerce in 1965. He was elected President in 1974. In 1979, Mr. Myers and the CMA Board decided to become one of the only dealer groups in the country to offer ESOP, an Employee Stock Ownership Plan. Every full time associate still has the opportunity to own part of the company. If you want to take ownership of your career, visit our Employment page.
OUR CURRENT LEADERSHIP
H. Carter Myers III, now serving as CMA's Executive Chairman, has been very active in the automotive industry. He served as Virginia Automotive Dealers Association (VADA) President in 1995 and as Chair of the National Automobile Dealers Association (NADA) in 2002. In 2011, Mr. Myers received the prestigious honor of being named Time Magazine's Virginia Dealer of the Year. In 2016 he received a Lifetime Achievement Award from the American International Automobile Dealer Association.

Liza Borches, President & CEO of Carter Myers Automotive, is the fourth generation of the Myers family to be a CMA owner. She graduated from the University of Virginia McIntire School of Commerce in 1997 and worked with American Honda for seven years before joining the family business. In 2009 she became the first 4th generation dealer to be on the VADA Board. Also in 2009, Liza received a Salute to Dealers Award for her contributions to the Central Virginia community. In 2011 Liza was presented with The Athena Award, an international honor awarded to women who excel in business and philanthropy. In 2013, Liza was named one of the auto industry's "40 Under 40 Up and Coming Retailers." In 2015, Virginia Governor Terry McAuliffe appointed Liza to the Virginia Motor Vehicle Dealer Board. Liza was named the 2020 Barbara Cox Woman of the Year.
Ed Nicol joined the CMA team in 2006. He came to us with years of dealership experience and was looking for an opportunity to have ownership in a company. Ed started as a Sales Manager at our Honda store. When the opportunity arose in 2010, he was promoted to GM of CMA's Colonial Hyundai. As CMA has continued to grow, Ed has taken on more responsibility. He is now Managing Partner of all five of our Richmond locations, including CMA's Colonial Subaru.
Experience, Service & Integrity: That's CMA's Colonial Subaru
After more than 95 years in the automotive industry, our commitment to respect, service, integrity and value has never been stronger. Our 650+ employee-owners strive for complete customer satisfaction. If you have any suggestions for how we can better serve our communities, please CLICK HERE to email our General Manager, Ed Nicol.
---
Why is CMA's Colonial Subaru the Go-To Spot for Richmond, Petersburg, Chester and Colonial Heights Drivers Seeking a New or Used Subaru Vehicle?
It could be our varied and accommodating selection of new Subaru models, including the much-loved Subaru Outback, Forester, Crosstrek, Legacy and WRX. Perhaps it's our equally vast range of high-quality, Colonial Subaru-approved used cars. Our team can show you a variety of new and used Subaru cars and SUVs to fit any requirements. Big family? Try the Subaru Ascent. Subaru Forester would be an excellent choice, too. Need a super dependable vehicle that's comfortable and fun to drive? Go with the popular Subaru Crosstrek. Lots of people love the Subaru Legacy mid-size sedan for its style and performance. Stop in to our Chesterfield dealership today and learn more about these outstanding vehicles.
It may also very well be the Subaru financing offers available to customers who shop with CMA's CMA's Colonial Subaru. With these auto loan and car lease options, shoppers feel at ease, worry-free, and extra satisfied with their purchase. You'll want to learn more about our Good Karma Pricing - you'll love our transparency and the fact that there are no hidden fees when you buy your Subaru from our dealership!
CMA's Colonial Subaru isn't only a place for those in the market for a new Subaru car. We're also the go-to spot for those already behind the wheel. Customers find our car service and maintenance center, also located near Colonial Heights, Virginia, both convenient and competent.
It doesn't stop there! CMA's Colonial Subaru also host an array of services to personalize or enhance your Subaru driving experience. Just ask our onsite auto parts and accessories department what we mean.
Still not clear about why so many trust CMA's Colonial Subaru for all of their Subaru needs? Get in touch with us so we can show you all the reasons why our Subaru dealership outshines the rest. Visit us at 2122 Ruffin Mill Road South Chesterfield, Virginia and find out for yourself!