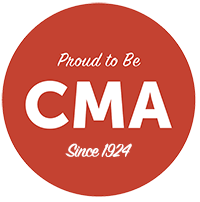 CMA's Colonial Subaru was established in 2016 as part of Carter Myers Automotive (CMA), a fourth generation family and employee-owned business serving Richmond since 1924. CMA now has 5 dealerships in the Richmond area, 1 in Williamsburg, 3 in Charlottesville, and 1 in Wincheste. Our dealership family represents 17 new car franchises with more than 3000 quality new & used vehicles in stock.
OUR FAMILY HISTORY
Carter Myers Automotive (CMA) originated in 1902 as Stockdell-Myers Hardware Store, located in downtown Petersburg, Virginia. The hardware store was liquidated and reincorporated in 1924 as Petersburg Motor Company, Inc. by H. Carter Myers. His son, H. Carter Myers, Jr., eventually joined the business and with the help of his aunt, Elizabeth Myers, kept it going throughout the Great Depression and World War II.
H. Carter Myers III, grandson of the founder, joined the company after graduating from the University of Virginia's McIntire School of Commerce in 1965. He was elected President in 1974. In 1979, Mr. Myers and the CMA Board decided to become one of the only dealer groups in the country to offer ESOP, an Employee Stock Ownership Plan. Every full time associate still has the opportunity to own part of the company. If you want to take ownership of your career, visit our Employment page.
OUR CURRENT LEADERSHIP
H. Carter Myers III, now serving as CMA's Executive Chairman, has been very active in the automotive industry. He served as Virginia Automotive Dealers Association (VADA) President in 1995 and as Chair of the National Automobile Dealers Association (NADA) in 2002. In 2011, Mr. Myers received the prestigious honor of being named Time Magazine's Virginia Dealer of the Year. In 2016 he received a Lifetime Achievement Award from the American International Automobile Dealer Association.

Liza Borches, President & CEO of Carter Myers Automotive, is the fourth generation of the Myers family to be a CMA owner. She graduated from the University of Virginia McIntire School of Commerce and worked with American Honda for seven years before joining the family business. In 2009 she became the first 4th generation dealer to be on the VADA Board. Also in 2009, Liza received a Salute to Dealers Award for her contributions to the Central Virginia community. In 2011 Liza was presented with The Athena Award, an international honor awarded to women who excel in business and philanthropy. In 2013, Liza was named one of the auto industry's "40 Under 40 Up and Coming Retailers." In 2015, Virginia Governor Terry McAuliffe appointed Liza to the Virginia Motor Vehicle Dealer Board. Liza was named the 2020 Barbara Cox Woman of the Year.
Tim Cosgrove is General Manager and Managing Partner of CMA's Colonial Subaru. He joined CMA in 2013 and brought with him years of automotive experience. He served as General Manager of our Honda store until 2021, when he moved to lead dealership operations for CMA's Colonial Subaru. Tim also leads our non-profit initiatives and serves on the board of the ASK Childhood Cancer Foundation.

After almost 100 years in the automotive industry, our commitment to respect, service, integrity and value has never been stronger. Our 650+ employee-owners strive for complete customer satisfaction. If you have any suggestions for how we can better serve our communities, please
CLICK HERE
to email our General Manager, Tim Cosgrove.